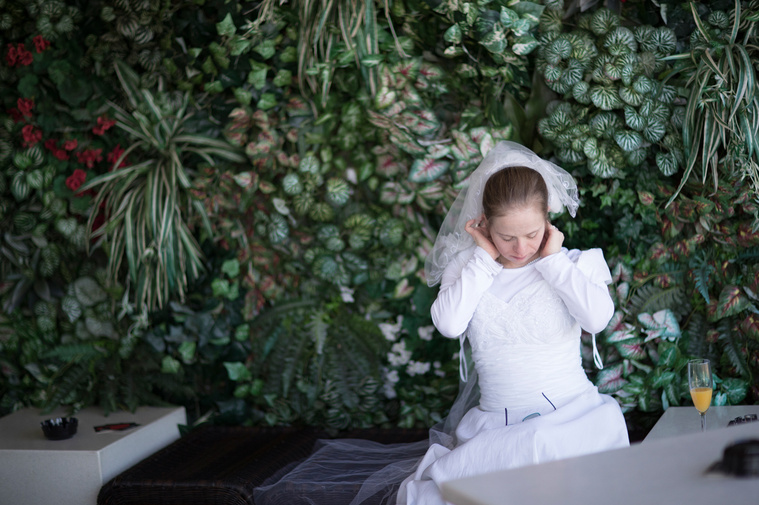 Meagan Pelham






Lyndal IRONS
I met Meagan Pelham in 2017 when commissioned by Carriageworks to create a set of photos about artists involved in its production Bird Fox Monster.
Meagan is an illustrator, poet and performance artist represented by Studio A - a supported studio reducing barriers that artists living with an intellectual disability face.
I spent the whole day with her learning about her process and work, family and friends.
I was so into her ideas for collaboration on our shoot and her enthusiasm for her local neighbourhood. Meagan offered a personalised tour of Hornsby, including her favourite wedding dress shop and the RSL where she changed into the dress she wears in birdfoxmonster for portraits. She showed me to the jukebox, the dance floor and the cocktail bar along the way.
During our shoot a number of people asked about what we were doing and seemed surprised to learn we were working on publicity for her performance at one of Australia's most significant art organisations. Though Meagan is very popular due to her great warmth and charisma, I had the feeling she is often under estimated as a highly productive and talented artist who has secured professional representation, is held in collections including Artbank, has undertaken collaborations with Koskela's Creative Studio and with Cicada Press Printing Studio at the UNSW School of Art and Design, and who has exhibited work at NG Gallery and Casula Powerhouse.
I came away from our day together really impressed by her practice, her talent, and the way she was working with Studio A and Carriageworks to break meaningful ground in the way artists with a disability are having an independent voice in high places in the arts community, on their own terms.
Meagan was so at home in front of the camera that this was a rare unguarded moment away from performance or acknowledgment of my presence. It is a soft frame that refers to the romantic themes in her art.